Contact the Author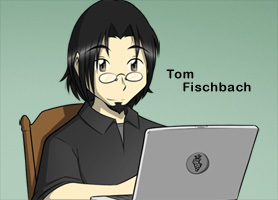 Hello, Readers. Looking to contact me? Well, there are several ways to do so. The fastest and most direct way would be to visit my chatroom. I'm there most of the time, though it might take a while for me to notice you trying to get my attention.
Just click on the chatroom link on the left. Or, if you wish to use your own client, such as mIRC, then connect to the network irc.nightstar.net and join the room #twokinds. My screenname is Tom. I'll be happy to talk with you about the comic.
Another way to get ahold of me is through my email address. I must warn you beforehand, though, that it might take me a while to get back to you. I get a lot of emails and I sometime get overwhelmed by them. Feel free to email me, though, and I'll try to get back to you.
Email: twokinds@gmail.com